It's one thing to simply connect entrepreneurs with freelancers. That's the basics of what we do here at Trusty Oak, and have been doing now for six years. But our team takes it much further, developing a values-based culture, a strong network of interconnected, collaborative virtual assistants, and a commitment to transparency and accountability.
Trusty Oak's motto is "keep growing," and we're celebrating six years of that motto coming to life this month. Our support has helped hundreds of entrepreneurs become empowered leaders, better delegators, and more successful business owners.
Highlights From Year Six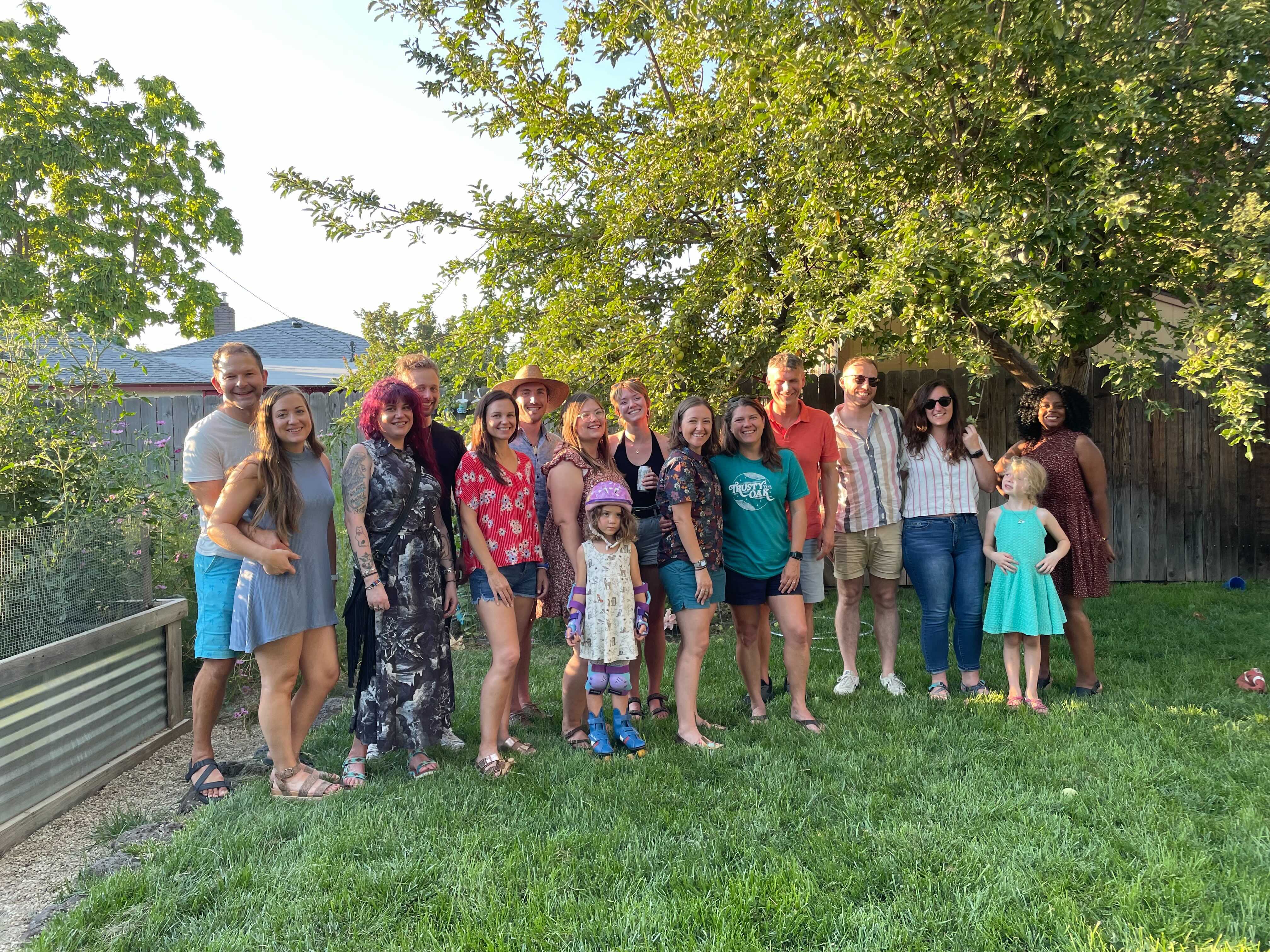 Trusty Oak team members celebrating six years in Boise, August 2021
Changing the Freelancer Hiring Game
For the past year, we've been making entrepreneurs' lives easier with our improved matching process. Last year, we unveiled a new website with a better experience for entrepreneurs looking for help. We wanted to streamline the process of hiring a perfect-fit freelancer, as well as collect meaningful information to improve our unique matching system.
Many platforms ask exhausted entrepreneurs to do the work of vetting and hiring themselves, reading through work samples, resumes, and reviews for hours before trying someone out. The Trusty Oak approach is different. Our clients complete an extensive questionnaire before they begin, asking not only about the tasks they'd like to offload, but also about their work style, communication habits, challenges, and goals. We take the results of this questionnaire and use it to find the perfect-fit VA.
While the entrepreneur has filled out a simple questionnaire to get started, the behind-the-scenes work is where the true magic of our platform happens. Here's what we mean:
The best of the best virtual assistants: Each VA who joins our team is strenuously vetted with assessments and interviews. Our vetting process takes weeks and whittles down hundreds of applicants to only a few qualified candidates. Only the best are given a coveted spot on our highly-connected team.
Team approach: When you hire a Trusty Oak VA, you get a team. This is the Trusty Oak difference that has become so many entrepreneurs' secret superpower: their VA is their ticket to a pool of qualified freelance rock stars who can help as their needs evolve and scale. Many of our clients start with one VA and expand quickly as they realize the potential for more help, better outcomes, and faster scalability.
A culture of growth: Trusty Oak believes in values-based leadership, which means we are committed to collaboration, transparency, and follow-through. Our unique virtual assistant mentorship program helps us ensure we're staying true to our values in every interaction with our clients.
Trusty Oak in the News
Trusty Oak Named "Freelancer Hiring Platform of the Year" by RemoteTech Breakthrough
Trusty Oak CEO Amber Gray Named Austin Business Woman of the Year
CreateScape Member Q&A With Amber Gray
Voyage Austin: Meet Amber Gray of Trusty Oak
Welcoming New Team Members
This year, we've welcomed several new team members while others have taken new positions as we grow. We have hired 30 new virtual assistants this year and two new employees. Welcome to the Treehouse!
Brian Madeley – Head of Finance
Bex Howell – Culture and Learning Ambassador
Marissa Gonzales – Personal Assistant
Scroll through some photos of our team from this year
Trusty Oak By the Numbers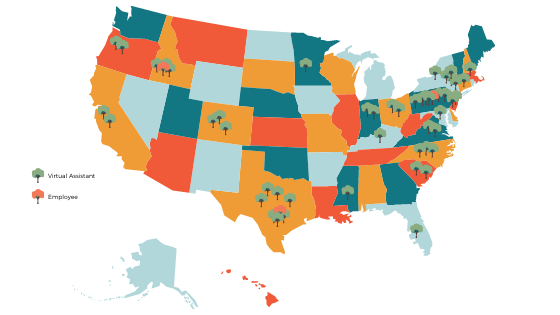 10,438 and counting:
The number of hours Trusty Oak virtual assistants saved their clients this year so far
115 and counting:
Entrepreneurs currently being rescued from small-business burnout by their virtual assistants
47 and counting:
The number of virtual assistants currently redefining work/life balance and doing what they love with Trusty Oak
19.74:
The average number of hours our clients save each month by delegating
A Message From Our CEO, Amber Gray
Trusty Oak is 6 years old this month. 53+ teammates in 20 US states. 115+ inspiring clients across the country. 2 awards in 2021. Numerous reasons to celebrate and just as many failures to learn from along the way.
Purpose-fulfilled people change the world.
All I knew when I decided to start a company in 2015 was that I wanted a job that utilized more of my skills and gave me the chance to create something bigger than myself. I wanted to align my God-given purpose with my vocation since we spend most of our waking life working. I wanted my work to be meaningful and to have a lasting impact that isn't just about making my own short life fulfilling, but to help others find purpose and reach their own potential, too.
So I quit my salaried job and chose courage over comfort and a long-game over short-sighted financial gain.
Little did I know in the early days how much would be required of me to do what I imagined. Little did I know, even one year ago, how much I would still need to grow as an individual to keep what I had dreamed up and fostered into reality alive. I had no idea what I was in for, and I am still taking it one day/week/month/quarter/year at a time. My heart is still on fire to do this thing!
I would not be celebrating 6 years of my life's work if not for literally hundreds of people who believe in me and our core purpose: Purpose-fulfilled people change the world.
What we have accomplished so far is just a little ink on the page for now. Give us a little more time and see.
Thank you, Team Trusty Oak, for your passion, hustle, care, collaboration, and never-ending drive to keep growing! I know I'm on the right path because of you all.