Peace of Mind and Time-Saving: Christensen Institute Case Study
The Clayton Christensen Institute is a nonprofit, nonpartisan think tank organization and leader in Disruptive Innovation, dedicated to improving our world through rigorous research and public outreach.
With offices in the Boston and Silicon Valley areas, the Clayton Christensen Institute team of experts and researchers have an ambitious goal: to elevate our political and
public conversations surrounding our nation's most pressing issues.
Based on the theories of Disruptive Innovation by Harvard professor Clayton Christensen, the Institute's method brings clarity and provoking insight into the problems of our day. Their research spans topics such as education, healthcare, and economic prosperity, and empowers policy makers and community leaders to understand complex issues through a Disruptive Innovation lens.
Challenges
Research fellows and directors at Clayton Christensen Institute travel often, conducting research and meeting with stakeholders while working on projects. Without an assistant, members of the Christensen Institute team were spending valuable hours on repeatable administrative tasks, such as booking travel, managing calendars, and responding to scheduling emails. The Christensen Institute team needed an affordable assistant to help with administrative tasks.
Related: Are Virtual Assistants More Affordable Than Traditional Employees?
Julia Freeland Fisher, the Director of Educational Research at the Institute, was looking for an assistant to offload tasks and approached Trusty Oak. Because the time of research fellows and directors at the Institute is highly valuable, outsourcing was a smart option for administrative tasks such as booking travel. The team needed a scalable, affordable solution that would allow staff members like Julia to focus on their high-value work.
Solutions
Through our Delegation Action Plan process, Julia and the Institute team were matched with the ideal virtual assistant to meet their needs: Genny Padilla. Genny is highly proficient in inbox management, scheduling, calendar management, administrative process improvement, and communication. Genny has been with Trusty Oak since December of 2018 and has consistently shown a proactive drive toward finding solutions for her clients. Her background matched the requirements of the Christensen Institute team, making her an excellent fit from the start.
Communication
Genny got to work right away learning Julia's preferences, needs, and requirements. Genny began using the Institute's G-Suite tools to manage correspondence, book travel, and manage calendars. Early on, Genny was able to clarify points of confusion such as how to handle multiple time zones during scheduling by meeting with Julia via Google Hangouts.
Administrative Support
Genny takes pleasure in knowing that Julia has peace of mind due to her help. Julia travels frequently and maintains an incredibly busy schedule, and Genny is able to support her by removing the burden of administrative tasks and making her hectic schedule a little smoother. Genny now supports an additional Christensen Institute team member, Senior Education Research Fellow Thomas Arnett, performing some of the same tasks for him.
Impact
With Genny's help, the Christensen Institute team is able to fully focus on their vital work. Genny's assistance provides quality assurance and consistency for the team while they travel. As Genny puts it, "The Institute is a wonderful organization and it is truly a pleasure to work with them."
Julia and Thomas are able to rest easy knowing their travel arrangements are taken care of, their calendars are managed, and their travel-related correspondence is in good hands. Genny says, "By relieving my clients of mundane tasks like schedule meetings or researching and booking travel, I hope to have given them more time to dedicate to achieving business and personal goals."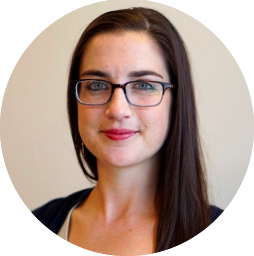 "Trusty Oak's virtual assistant services have plugged a gap in our administrative needs and made my life easier during a year of hectic travel. Genny got up to speed quickly in understanding the nature of my work, and she's efficient and professional in helping to manage complex calendaring and travel arrangements. This virtual arrangement has worked seamlessly for us!"
– Julia Freeland Fisher, Director of Education Research
Clayton Christensen Institute team members now have assistance they can rely on, and we're proud to support their efforts.
Are you ready to delegate and achieve more? 
---
Comments:
---